The period leading up to a wedding is a roller coaster of emotions for any couple. Doubts or pre-wedding jitters, anxiety and stress are some of the types of nerves that afflict brides and grooms leading up to the big day.
Unfortunately, one bride-to-be has been left feeling "devastated" after her wedding was cancelled for a third time following the last-minute closure of a Chorley hotel. In the week when it was officially stated that the daily hotel bill for refugees was £1.2 million per day, then revised to £4.2 million per day after an 'accounting mistake', we can hazard a guess who this temporary accommodation was for.
Kirsty Catterall, from Wigan, was meant to be getting married at the hotel in August but has now been offered a full refund. The Best Western Park Hall Hotel in Charnock Richard unexpectedly closed its doors on Monday (7 February) and is no longer taking bookings on their website.
A sign outside the hotel says: "From now until further notice the hotel is closed. For further information please email: [email protected]". It is not yet known why the hotel was closed or what it will be used as in the future but there are reports that it could be used as temporary accommodation.
Kirsty, 31, said: "I was at work and I had just been on my break. I had a load missed calls from family and I found out from them before the hotel. At around tea time I checked my emails and spotted that I had one from Park Hall offering me a refund – fingers crossed I will actually receive it." It's the third time her wedding has been cancelled at the venue since 2020.
After hearing the news, Kirsty said she "cried all the way home". She said: "It's just been a nightmare from start to finish – they have changed the date so many times and making me feel like I want to give up now. To have a wedding cancelled with the same venue three times is just a bit of a joke. I can't get excited about my wedding anymore."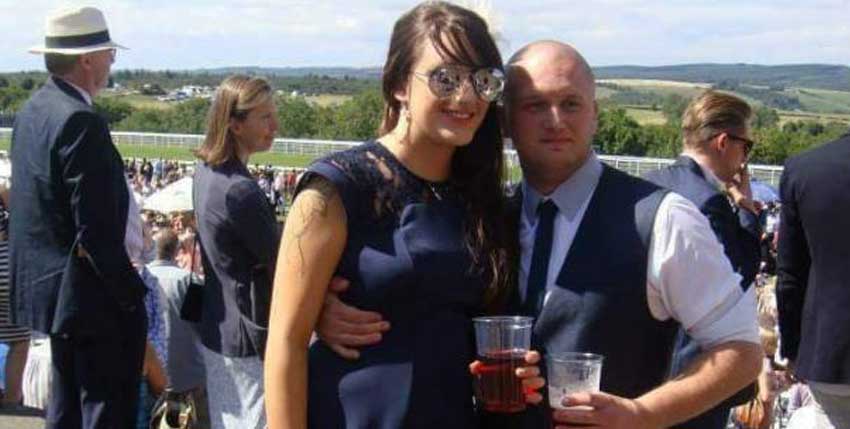 The closure has left other people feeling worried about their upcoming weddings at the venue, with some being emailed and offered a full refund.
Andy Unsworth from Wigan found out the venue was closing via social media on Sunday evening (6 February). He said: "We tried ringing but were quickly cut off so we went up to the venue for answers. We were hearing different reports and just couldn't get hold of anybody."
He is due to get married in July 2023 and says he is unable to get his £600 deposit back as it could still potentially go-ahead next year. "It's sickening and I'm just in shock because there was just no warning. We're now struggling to find another venue for our original date as everywhere is booked."
Councillor Alistair Bradley, Leader of Chorley Council, said: "Unfortunately, this is a classic example of the government's uncoordinated approach to dealing with what is a really important issue."
"There doesn't appear to be any foresight or planning and all we have had is a four-line email that we came into at work on Monday outlining a proposal to utilise the hotel for temporary accommodation."
"We need to get more details of what the plans are and whether or not this is for asylum seekers but while we have continued to do our bit to support the relocation of communities in need it has to be done in a managed way and not just dumped on a community with no proper planning."
"We've raised this issue previously with the Secretary of State Priti Patel and she had reassured us that any such activity would be done in a managed and coordinated way but that seems to have been completely ignored."
"We will be contacting the Government straight away to find out exactly what's happening and why we have not been involved until right at the last minute."
It seems that the good people of Chorley and Kirsty need a visit from the BM to raise awareness of the migrants in hotels scandal once again.
---
The British Movement would love to receive articles for possible inclusion on this site from members and supporters across the North of England. Please remember that we have to operate within the laws of this country – we will not include any content that is against the current laws of the United Kingdom. News reports should be topical and be relevant to the regions covered by this website.