Main Image: Kiev. Sending the latest batch of Azov Regiment recruits eastwards to fight the Russians.
The British Movement stands for an independent Europe that is free from the influence of Russian and American power interests. We reject Putin's Russian imperialism with its aim of re-establishing a Soviet Union, US globalism, and the expansion of NATO ever eastward.
In a post and video published on 7 March we revealed how the Russian invaders were strip-searching captured Ukrainian fighters looking for incriminating Nationalist tattoos. They were following Putin's stated aim of wiping out 'the nest of nazis' who were terrorising the Ukranian people.
We have now received images of Russian soldiers checking civilians in an occupied area outside of the besieged city of Mariupol in south-eastern Ukraine. Mariupol is being defended by the Nationalist Azov Regiment, who have been integrated into Ukraine's national guard.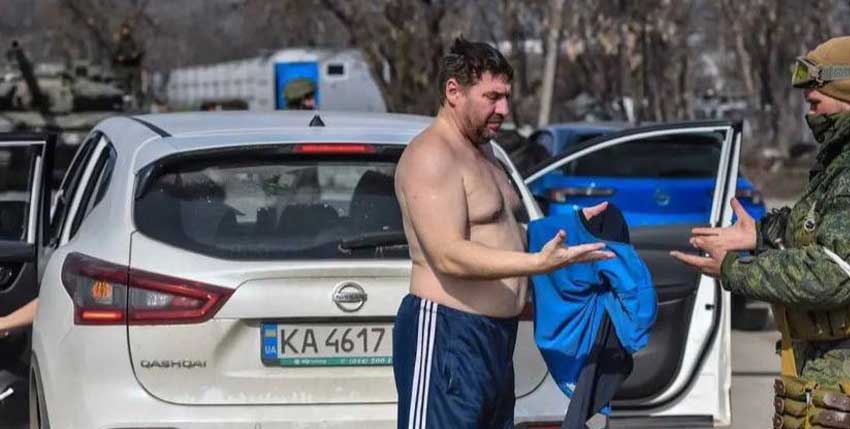 The Jewish actor Zelensky has presented the highest state award, 'Hero of Ukraine', to the commanders who are currently defending Mariupol from Russian aggression. Among those who received the award was Denis Prokopenko, Commander of the Azov Regiment.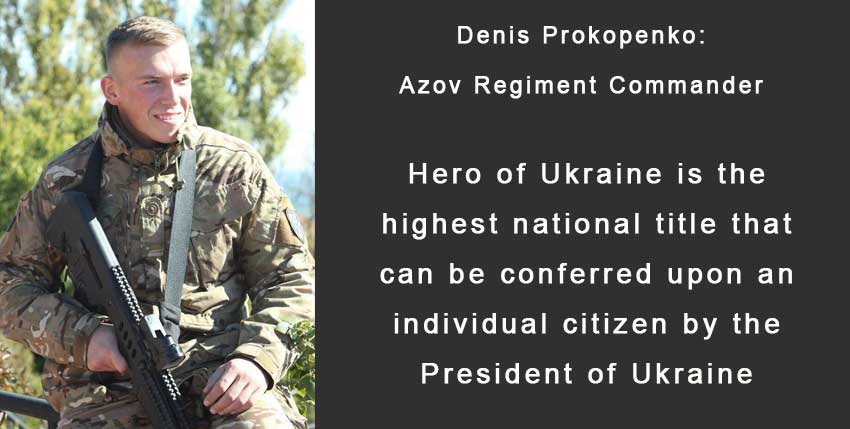 ---
The British Movement would love to receive articles for possible inclusion on this site from members and supporters across the North of England. Please remember that we have to operate within the laws of this country – we will not include any content that is against the current laws of the United Kingdom. News reports should be topical and be relevant to the regions covered by this website.