When is a man a woman, even though he was born male, christened Stanley and has male genitalia? Also, when is a woman not a woman because she 'self-identifies as a man and is taking male hormones? Confused? It gets worse.
In the cloud-cuckoo world inhabited by marxists, socialists, liberals and other 'progressives' – a woman can have a penis, and this is not seen as a contradiction or something dreamt up in the mind of a lunatic.
"There was truth and there was untruth, and if you clung to the truth even against the whole world, you were not mad." George Orwell, 1984.
To Northern Labour MPs, it is quite normal and reasonable to defy nature and biology to declare that you are the sex you identify with and for people to be 'gender fluid'.
This madness doesn't just infect the minds of the lower, more extreme ranks of the Labour party, it goes all the way to the top. Mr Personality himself, Labour leader Keir Starmer, recently criticised one of his own MPs, Rosie Duffield, for saying that 'only women have a cervix'. Starmer angrily retorted 'it's not right to say that!', as if she had said something outrageous, offensive, or untrue.
Shadow home secretary, Yvette Cooper, Labour MP for Castleford and Pontefract, is another prominent MP who should know better. Quizzed repeatedly during a recent interview, she refused to give her definition of what a woman was, instead answering the question with the statement: 'I'm not going down that rabbit hole…' Party chairman Anneliese Dodds also refused to answer the 'who is a woman' question.
What hole was Cooper talking about? The one that her party is busy digging for itself? Perhaps Ms Cooper should seek guidance from any 6-year-old child and simply stop digging. No wonder working class voters in the North of England have deserted this bunch of cranks.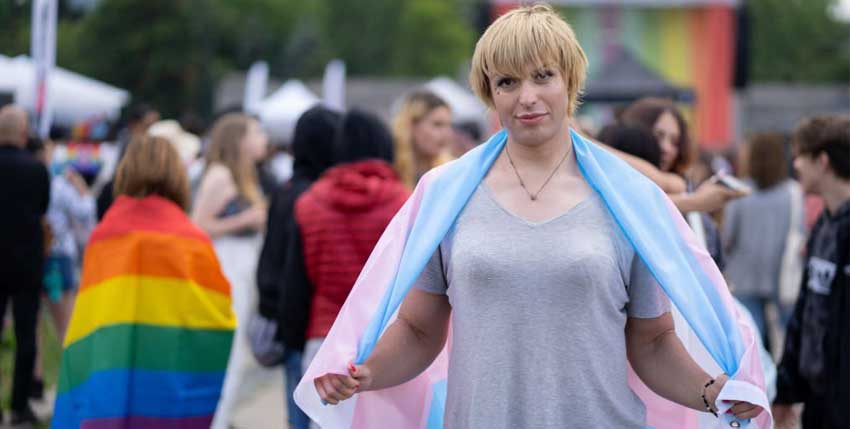 Meanwhile a Labour MP has been accused of 'abandoning women's rights' after defending transgender swimmer Lia Thomas. Charlotte Nichols said critics of the athlete should 'pipe down', but former Olympian Sharron Davies said her comments were 'disgraceful'.
Olympic medallist Sharron Davies blasted the MP and Labour for 'abandoning' women's rights after the former women's equalities spokesman Nichols said anyone criticising transgender US swimmer Lia Thomas was being a 'lazy transphobe'.
Lia Thomas, swam as a man in 2019, but became the first transgender athlete to win a US college championship. Thomas, 22, who competed as a man until three years ago, is now just one step away from the Olympics after winning the women's 500-yard freestyle last month.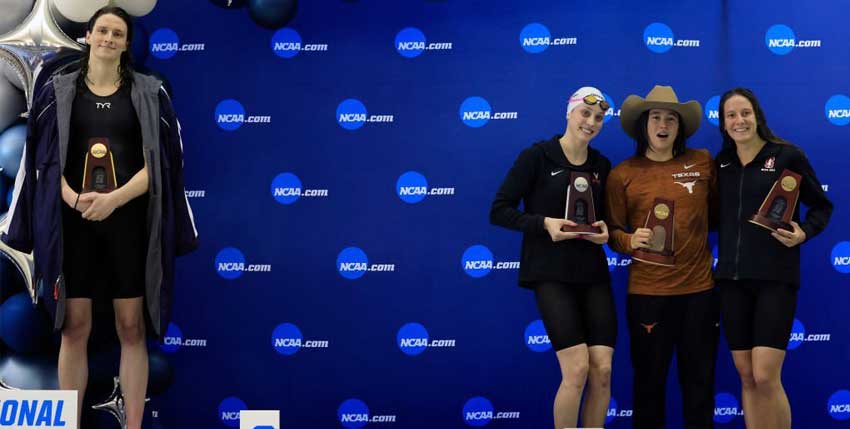 On the podium after the race, Thomas towered over 'her' competitors as she was booed by the Atlanta crowd. Last January, one of her team mates was reported to have said that they feel 'awkward' sharing a locker room with her because 'Lia still has male body parts and is still attracted to women'.
However her victory – which saw her beat two Olympic medallists – was met with boos from the crowd as well as an outcry from sporting legends. Tennis star Martina Navratilova suggested the NCAA put an asterisk next to Miss Thomas' name while World Athletics president Sebastian Coe warned that 'gender cannot trump biology'.
---
The British Movement would love to receive articles for possible inclusion on this site from members and supporters across the North of England. Please remember that we have to operate within the laws of this country – we will not include any content that is against the current laws of the United Kingdom. News reports should be topical and be relevant to the regions covered by this website.