In spite of belonging to a political party that has done everything in its power to make Britain into a multi-racial slum, Labour Party councillors on Hull City Council have protested about a Home Office decision to take over a second hotel in Hull to house the every-growing numbers of economic migrants (refugees) in the city.
These protests have nothing to do with the councillors coming to their senses and realising that multi-culturalism does not work and will lead to the end of everything that made our people and Europe special. No, the squeals emanating from these traitors was fear. Fear of being found out. Fear of losing their meal-ticket on the council. Fear of a people finally waking up and realising they have been betrayed.
The Home Office has booked a second hotel in the city, as yet unnamed, for families awaiting applications for permanent residency in the UK. Councillor Daren Hale, leader of Hull City Council, has described the demands being placed on his city by the national Government as "unfair and excessive".
The Britannia Royal Hotel, with over 150 bedrooms, has already housed asylum seekers for more than a year. The hotel, regarded as one of the central landmarks of the city, is located on Ferensway in the city centre and is a Grade ll listed building with stunning Victorian architecture.
The second hotel has been booked by the Home Office and it is understood that asylum seekers have already started arriving in Hull as they await applications for permanent residency in the UK.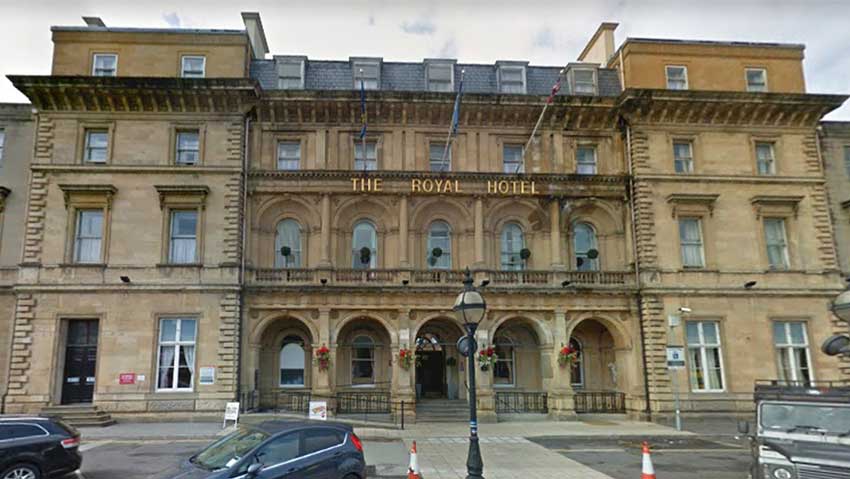 Councillor Hale has now written to the Home Secretary Priti Patel demanding a review of the Government's decision to house more asylum seekers while other towns and cities "are making no contribution to this national responsibility".
Showing his true colours, he was quoted as saying: "As a 'City of Sanctuary', we have a long and proud history of welcoming and supporting people seeking refuge, but the situation is becoming unsustainable, both for the Council and, crucially, for the individuals concerned.
"On this basis, I have written to the Home Secretary to express our concerns and to ask why these unfair and excessive demands are continually being placed on Hull, whilst many other areas around the country are making no contribution to supporting this national responsibility.
"Hull and our partners need additional direct Government financial assistance to help provide the services that these vulnerable people need, but none has been provided by the Government."
Hale was correct when he stated that the council has not been given any extra central funding to accommodate these asylum seekers. In fact, Hull City Council submitted a letter to the Parliamentary Public Accounts Committee Inquiry into issues relating to asylum dispersal in Hull back in September 2020. In the letter, the council stated:
"that the local authority would pause all refugee resettlement activity with effect from the 10th December 2019 and that this would remain the position until the Home Office fulfilled the certain conditions, including: ceasing use of hotels, funding and development of health services for asylum seekers in hotels, improving data sharing about asylum seekers to enable LA's to meet their statutory responsibilities and consideration of impact of all Home Office programmes including LA resettlement activity and not just private contractors and asylum contracts, with a strategic assessment of asylum impact and a more equitable distribution of asylum seekers nationally."
No doubt Councillor Hale, his Labour Party comrades, and all the other bourgeois political careerist on Hull City Council are worried that they may lose their seats (and benefits) when the people decide enough is enough. The only people we feel sorry for are the indigenous white working-class folk in the city.
Written evidence from Hull City Council
Summary of Hull City Council submission to Public Accounts Committee inquiry into the Asylum Accommodation and Support Transformation Programme (AAST) 22/09/2020.
Click the link below to view the document online (you may have to complete a Google capture unfortunately). The page opens up in a new tab.
---
The British Movement would love to receive articles for possible inclusion on this site from members and supporters across the North of England. Please remember that we have to operate within the laws of this country – we will not include any content that is against the current laws of the United Kingdom. News reports should be topical and be relevant to the regions covered by this website.