Woke activists working closely with the Marxist 'Black Lives Matter' group, had identified over 30 street names which they claimed "embody tangible & structural inequalities", in Sheffield, South Yorkshire.
"More information from the review found that Sheffield's memorials, plaques, street names and public art do not properly reflect the modern city and its 'diverse' communities, and the council is looking at ways both to tell a more balanced history and to better represent the diversity of the city in future. This will be informed by input from the Race Equality Commission and Sheffield's communities"
A review was co-produced by Sheffield Council, Sheffield Museums, the University of Sheffield and Sheffield Hallam University and presented to Sheffield's Race Equality Commissars earlier this year.
The initial purpose of the review was to find if Sheffield had any offensive statues or monuments following BLM protests that saw the toppling of a statue of Edward Colston, in Bristol last year.
Councillor Abtisam Mohamed, Sheffield's Council's executive member for poverty, fairness and equality (wow!), said: "Our streets, buildings and monuments tell the story of this city and shape our experience, understanding and relationship with it. This report and the work of the Race Equality Commission is an opportunity to go forward and establish an honest and reflective relationship with Sheffield's history and heritage, not to rewrite or shame, but to tell a balanced story and to learn for the future.
"Our diverse communities are the living soul of this city, we want all of them to feel valued and at home here, that their roots are honoured and respected, and for Sheffield's story to be inclusive, up-to-date and authentic. For that to happen those stories have to be told by the people who live within them and are part of Sheffield's next chapter."
A consultation on the findings took place between July and September and found most who responded did not want to see any changes. A council spokesperson said: "We acknowledge this strong feeling and are not currently intending to change any of the existing street names or remove any statues."
Although this is only a small victory in the ongoing war to protect and preserve our national heritage and culture, victories like this, where patriots supported by the people are seen to defeat the forces of our enemy, can only embolden and empower like-minded individuals and groups to roll up their sleeves and get involved. Our fate is not sealed.
SHEFFIELD – A PROUD HISTORY
Sheffield takes its name from the River Sheaf. It was once called the Sceaf, which means border so it was the border river. Sheffield was founded in the early 12th century by the Lord of the manor, William de Lovetot. He built a castle on the site of Castle Market. It was on an easily defended site as it had a river on the north and east. The castle had a moat on the south and west. In 1266 rebels burned Sheffield castle but it was rebuilt in 1270.
In 1624 the Company of Cutlers was formed with the power to mark artifacts if they reached a certain quality. In 1638 the first Cutlers House was built. In 1603 Thomas Crowland left money in his will to build a grammar school.
In 1856 Henry Bessemer invented a way of producing better quality steel. In 1858 he began producing steel in Sheffield. Button making flourished. However, in 1840 a way was found to make silver plate by electroplating replacing the old Sheffield plate. Cutlery continued to be the dominant industry in Sheffield.
The traditional industries in Sheffield such as iron, steel, and cutlery declined in the 20th century. As in other cities, there was a shift away from employment in manufacturing industries to jobs in service industries.
In 2020 the population of Sheffield was 584,000.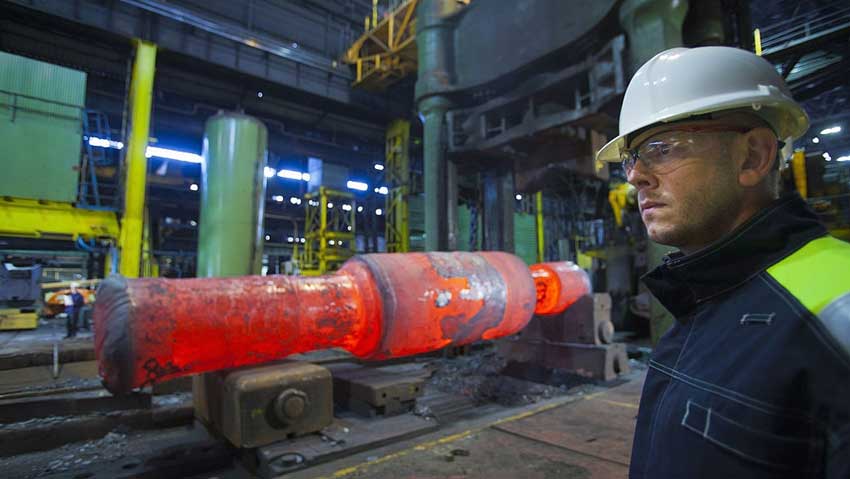 ---
The British Movement would love to receive articles for possible inclusion on this site from members and supporters across the North of England. Please remember that we have to operate within the laws of this country – we will not include any content that is against the current laws of the United Kingdom. News reports should be topical and be relevant to the regions covered by this website.