There are fears that regular heading of a football increases the risk of developing dementia and dying from the disease. In fact a study in 2020 found that heading a football just 20 times may lead to reduced brain function. Not sure about that, but it could explain the bizarre public utterances of one Gary Winston Lineker OBE.
Former professional footballer Lineker, the frontman for the Walkers Crisps adverts on television, is currently the BBC's Match of the Day presenter. A prolific social media user, he has been ridiculed many times over the years for his tweets and is widely regarded as a woke 'champagne socialist'. For a number of years he has been the highest paid BBC presenter, receiving £1.36 million in 2020/21 on top of his £1.2m pay from the crisp manufacturer Walkers.
Lineker, whose career spanned 16 years and 567 matches, has created a social media storm after saying that he received racial abuse while playing football because he has 'darker skin'. He claims the abuse came from "bullies at school and fellow professional footballers". By hinting that he was bullied because of his 'colour', Gary could be accused of cultural appropriation by the BLM brigade. Or as Ali G*. used to say: "Is it cos I is black?"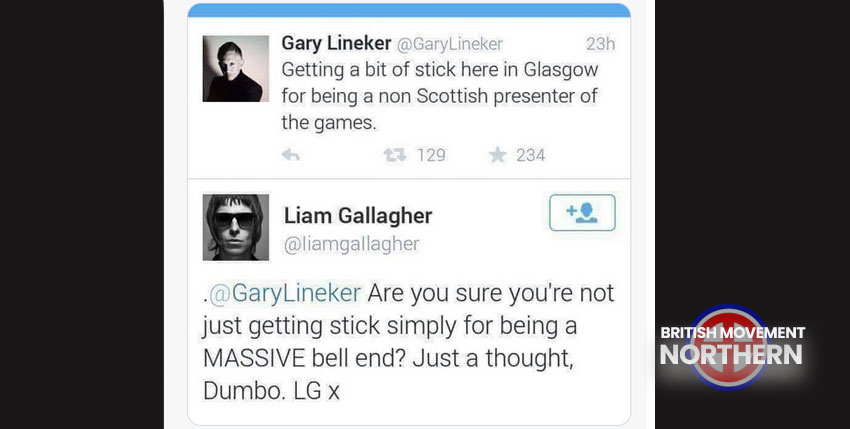 From lecturing us on why 'Taking The Knee' before matches is a good thing, to the plight of refugees and immigration, Lineker has shown the world his pink/red loyalties. He also took an active part in the 'Remain' campaign during the Brexit referendum, appearing on platforms with David Cameron and others.
Lineker is in fact an English surname of Anglo-Saxon origin. It referred to someone who had an area of land (acre) for growing lin (flax). He appeared on the BBC genealogy program 'Who Do You Think You Are' in 2013, and traced his ancestry back to the late 1700's. Unfortunately there was no black or brown relatives, either in the present or the past. Sorry Gary.
*The title of this post refers to the Jewish, Cambridge-educated comedian Sacha Baron Cohen, whose creation, Ali G had a catchphrase of "Is it cos I is black?"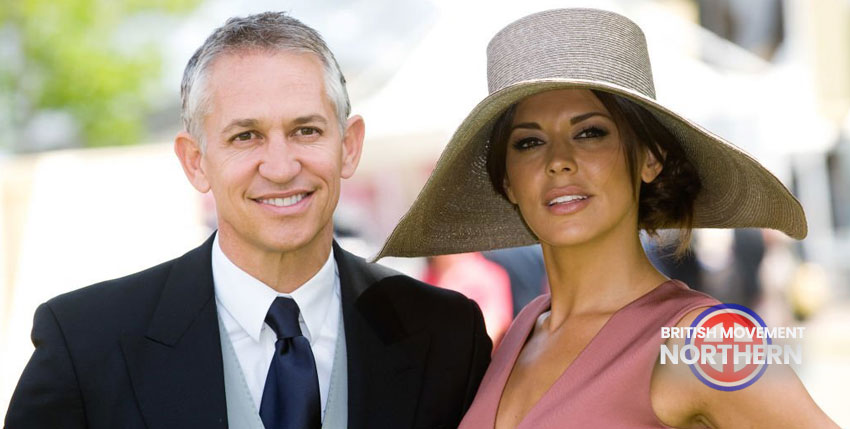 ---
The British Movement would love to receive articles for possible inclusion on this site from members and supporters across the North of England. Please remember that we have to operate within the laws of this country – we will not include any content that is against the current laws of the United Kingdom. News reports should be topical and be relevant to the regions covered by this website.