The Mayor of Manchester and failed Labour-leadership contender Andy Burnham was booed by protesters at the first public meeting since the release of a damning Oldham child sex abuse report. This website carried an article on the Oldham report on the 23rd June here >>
The council chamber was packed with angry members of the public who filled the public gallery with a spill-over into another room. Some of them carried signs that said 'cover up' and 'how many children'.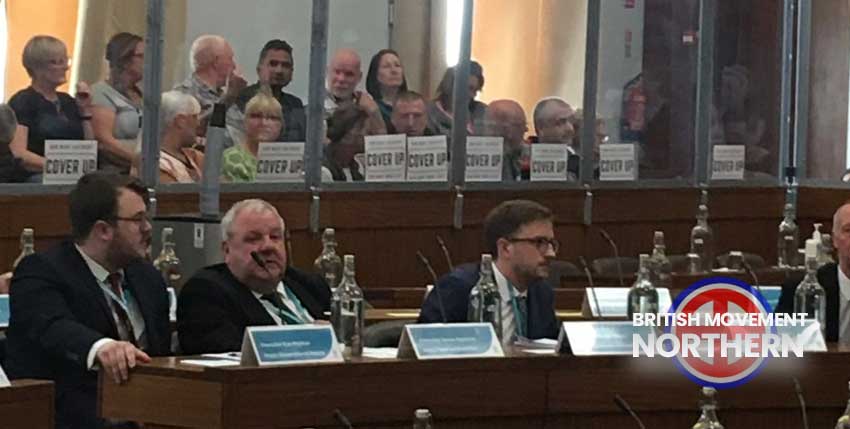 When the Oldham council leader Amanda Chadderton entered the chamber, she was booed and the protesters turned their backs in a show of contempt. Greater Manchester Mayor Burnham was also booed on arrival, and the officials were heckled continuously during the following four hours.
The agenda of the meeting was changed in order to allow residents' questions to be put to a panel made up of council leader Amanda Chadderton, Mayor Burnham, Oldham's director of children's services Gerard Jones, and Chief Superintendent Chris Bowen, the police district commander for Oldham.
35 questions which had been pre-submitted were put to these 'representatives of the people'. However, many of the answers were almost drowned out by the shouts from the gallery, with many residents calling for resignations and branding responses 'lies'.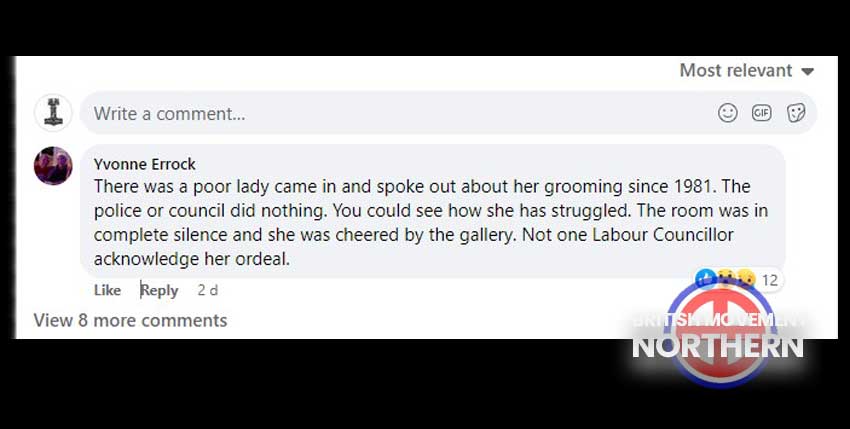 A member of the public, Debbie Barratt-Cole, asked Coun Chadderton directly: "Who will be held accountable for the travesty happening in our town? "And explain why anyone should believe anything you say any more from this council."
She also called for a government-led 'public criminal investigation for the children of our town'. The BM and every other decent person would second that.
---
The British Movement would love to receive articles for possible inclusion on this site from members and supporters across the North of England. Please remember that we have to operate within the laws of this country – we will not include any content that is against the current laws of the United Kingdom. News reports should be topical and be relevant to the regions covered by this website.