Hundreds of protestors from opposing patriot and anti-fascist groups sparked a large police presence in Newcastle city centre on St George's Day as they held demonstrations around Grey's Monument.
Police officers separated protestors from North East Against Racism and North East Frontline Patriots as the two groups held counter-protests in the City on Saturday. Police horses and emergency services dogs were also on standby during the demonstrations.
The usual motley crew were representing the anti-racists. I reckon some soap and water would not go amiss. Good to see there are still patriots out there and well done to the North East Frontline Patriots and British Movement North East England who attended this event. Happy St Georges day and here's to many more of them.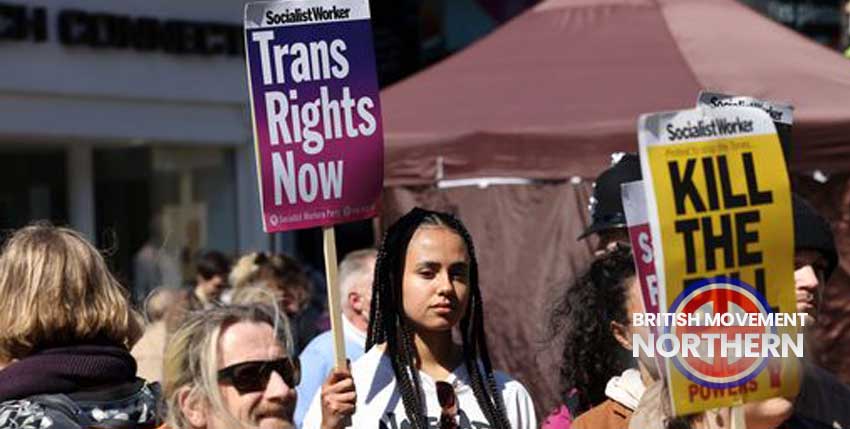 ---
The British Movement would love to receive articles for possible inclusion on this site from members and supporters across the North of England. Please remember that we have to operate within the laws of this country – we will not include any content that is against the current laws of the United Kingdom. News reports should be topical and be relevant to the regions covered by this website.