Main Image: Sir Keir Starmer, leader of the Labour Party delivers a keynote speech on the economy at The Spine Building on July 25, 2022 in Liverpool.
Political chaos – city council resignations – the people of Liverpool vote to get rid of the city mayor system. Yet Labour Party leader Sir Keir Starmer uses Liverpool as a platform to launch his latest policy speech.
As so often in the past, the Labour Party regards Liverpool and Merseyside as its own political fiefdom. Keir Starmer with a posse of the usual London based, middle-class Labour Party elite turns up to use what they regard as solid Labour Party territory as a backdrop. Starmer and company fail to realise just how far down the slope of decline Liverpool is falling.
Political Chaos
What the rest of Britain might not realise is how much the political system in Liverpool is in chaos. Earlier this month the Chief Executive of Liverpool City Council, Tony Reeves, a local Labour Party appointee, resigned immediately just after government commissioners reported on a series of errors which meant that a total of £16 million extra will be added to Liverpool city council's electricity bill.
Many people across the UK do not know that in December 2020, Merseyside Police arrested five Liverpool City Council politicians, including the city mayor Joe Anderson, on suspicion of 'Conspiring to commit bribery and witness intimidation' in regard to building and development contracts across Liverpool.
The government was so concerned that it sent a team of commissioners up to Liverpool to take over and run some departments and services in the city council.
In May 2021 a new city mayor was appointed, Joanne Anderson, (no relation to the former mayor), she was the first black woman mayor in Liverpool. Earlier in July, a public vote decided to abolish the role of city mayor and voted to return to the old administrative system of a council leader and an executive cabinet.
Of course the Labour Party in Liverpool city council are unhappy about this and are pushing to ignore the public vote and to maintain the mayoral system they prefer. Just to point out that not only does Liverpool have a mayor of the city council but the city also has a Lord Mayor and a mayor of Liverpool City region.
Economic Chaos On Merseyside
The employment situation in Liverpool is going downhill, there is the same social welfare chaos as across the rest of the country but even food banks are shutting as they run out of supplies.
There are at least ten food banks across Liverpool, including those in Maghull, Crosby, Waterloo and Bootle. Most are run by the Trussell Trust in coordination with the churches. The largest food banks are South Liverpool foodbank on Heath Road in L19, and the North Liverpool foodbank in L13.
Last weekend the news media were reporting that the food bank at St Bride's church close to the city centre was running out of supplies and could not meet demand. This is the lot of working-class people in Merseyside in 2022.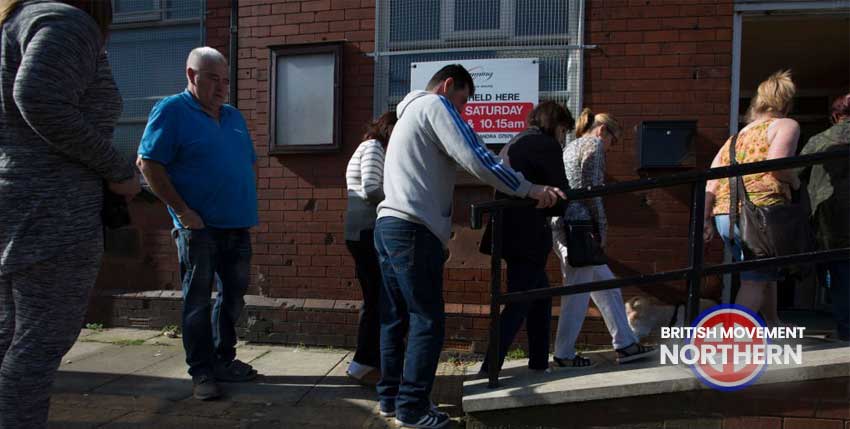 Then to add to the misery of parts of working-class Liverpool……
United Utilities struggled over the weekend to restore public water supplies to parts of the city. Started in Litherland a total of six postcode areas were without a water supply for two days across the whole weekend and although supplies were being restored on Monday morning (July 25th) the situation was not properly resolved. The situation was so bad on Saturday into Sunday that people had to collect bottled water from emergency distribution centres and could not flush toilets.
Given the declining economy and social welfare provision across the city of Liverpool and all districts of Merseyside the ordinary White working-class people need to look at all those Merseyside hotels and motels filled with asylum-seekers and illegal immigrants and take a long hard look at what they are given and what services they are receiving.
Time for change – time for British National Socialism on Merseyside.
---
The British Movement would love to receive articles for possible inclusion on this site from members and supporters across the North of England. Please remember that we have to operate within the laws of this country – we will not include any content that is against the current laws of the United Kingdom. News reports should be topical and be relevant to the regions covered by this website.