The illegal drugs trade poisons our communities, drains money from the poorest sections of our society, enriches criminals (often non-British) and degenerates entire districts.
On August 28th 2022, the Chronicle Live listed all those convicted of serious drug offences over the last two months; first a four-man narcotics gang which operated in Newcastle and Gateshead.
The names of the key players in the gang tell their own story, Abdou Jobarteh, Saibou Sidibeh, and Abdoulie Mbye plus an accomplice Fafa Nyabally. They were dealing in large quantities of cocaine, MDMA, ketamine, cannabis and a special mixture they sold under the catchy name of 'Calvin Klein' – a blend of ketamine and cocaine. Police also found stashes of cash and a supply of mobile phones.
Next up an international gang operating out of Newcastle with supply links to the USA.
Northumbria Police together with the National Crime Agency and Border Force were tracking this gang across 2020 and 2021. The main three players were Kohi Choudhury, Sabir Ahmed and Arif Shomel.
Police raids discovered a sophisticated laboratory and production equipment, with mixers, grinders, tablet presses and stocks of chemicals. In addition, Choudhury was also involved in money laundering with crypto-currency.
August 28th 2022: The police raid in Gateshead uncovered a huge cannabis farm, Northumbria Police said it was production on an industrial scale, with over 2,000 plants being grown on the site at St Omer's Road, Dunston.
A total street value of £870,000 and who was going to profit from that? A quick look at the names of the three already charged tells its own story. Edison Sulanjaku age 25 of Houghton-le-Spring, Besnik Sela age 47 – no fixed address, Xhenifer Muca age 21 – no fixed address. Hardly traditional names from the North-East and another six are still under investigation.
Illegal drugs poisons British society and the cash it makes goes into the pockets of a majority of non-British criminals. For years British Movement has opposed the illegal drugs trade and the slogan 'Drugs are for Mugs' still applies today.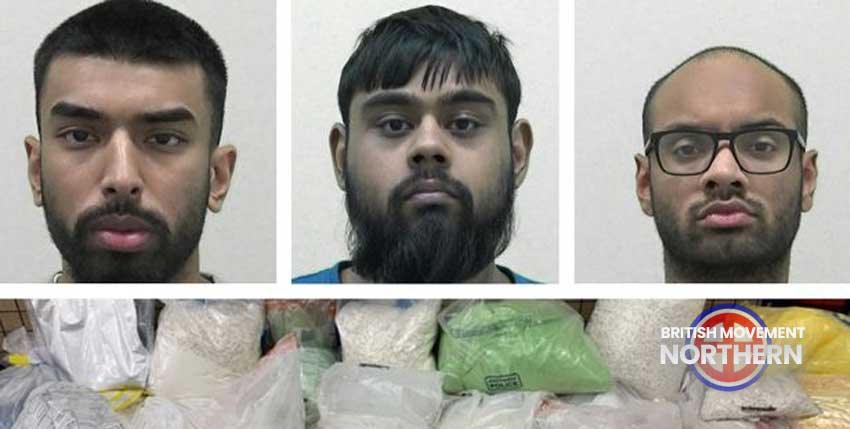 ---
The British Movement would love to receive articles for possible inclusion on this site from members and supporters across the North of England. Please remember that we have to operate within the laws of this country – we will not include any content that is against the current laws of the United Kingdom. News reports should be topical and be relevant to the regions covered by this website.