Main Image: Lupin (talk) (Uploads), CC BY-SA 3.0 http://creativecommons.org/licenses/by-sa/3.0/, via Wikimedia Commons/
Morecambe in Lancashire is a small, quiet, seaside town. Over the years it has been the butt of many jokes about its aging population. Unfortunately, today poor Morecambe is no laughing matter.
At 4pm last Friday evening, Jo Wilkinson, head of housing at Lancaster City Council, was given a diktat by Home Office asylum bosses that with just 15 hour's notice it would be moving 80 asylum seekers to a local hotel. The local MP was told at 7am on Saturday with the migrants due to arrive just two hours later.
In a strongly worded email, the housing chief, warned the Home Office that support services were 'already stretched' due to two other hotels being used to house 221 asylum seekers.
In Ireland, trouble between locals and the young, male, asylum seekers is a frequent occurrence. The harassment of young girls and women is a common reason for the tension. The local council is warning of similar trouble could be coming to Morecambe.
Miss Wilkinson warned: "Community cohesion has become a significant risk in the district as a direct result of the utilisation of two contingency hotels. If this third hotel goes ahead, conflict at one of the sites and within the wider community is inevitable.
"A list of incidents has been shared with Home Office colleagues previously; these have included a protest/demonstration, sexual offences, assaults, multiple alleged racially motivated assaults of asylum seekers, (and) a huge negative social media presence surrounding both current hotel sites – including one surrounding the alleged attempted rape of a woman by an asylum seeker."
After talks yesterday afternoon (Tuesday), the Home Office has agreed to use the hotel as a 'temporary measure' limited to three weeks.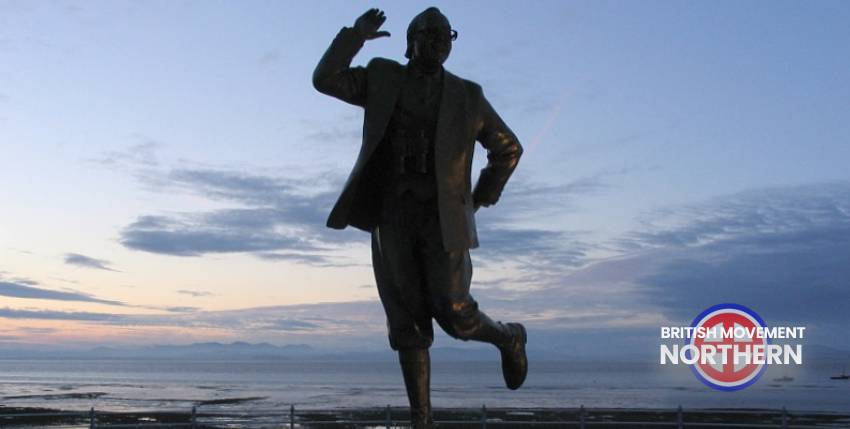 ---
The British Movement welcomes articles for possible inclusion on this site from members and supporters across the North of England. Please remember that we have to operate within the laws of this country – we will not include any content that is against the current laws of the United Kingdom. News reports should be topical and be relevant to the regions covered by this website.