September has been a busy month for Rock Against Communism (RAC). First of all, there was the Heritage & Destiny meeting in Lancashire on September 9, where I was asked to give a speech about Ian Stuart on behalf of the RAC Music Movement.
It was an honour to do so and it was great to see everyone remembering Ian Stuart's achievements and contributions to the White Nationalist cause worldwide. British Movement comrades were out in force, from the LG (Leader Guard), to the BMWD (Women's Division), proving that support for Ian Stuart's memory is very much held in high regard.
On September 23, a group of White Nationalists gathered at the place of rest of Ian Stuart near Blackpool in Lancashire. The Keepers of the grave arranged full honours to be shown in respect of Ian Stuart, where four of his songs were played. It was a moving experience and it was noted by everyone in attendance that the sun came out on a cloudy day and shone strongly for a short while, which gave everyone a feeling of closeness.
On the same day, Nationalists gathered in the North East of England for the ISD Memorial. The attendees were treated to a magnificent night of celebration, defiance and a coming togetherness to make sure via music that Ian Stuart was remembered with the full honours he deserved.
Crucified, Brad, London Breed, The Ovaltinees and Whitelaw all entertained a completely packed venue (both inside and out) with a great musical night of remembrance for the musical and political genius that was Ian Stuart. A minute's silence was observed halfway through Whitelaw's set, followed by recordings of Ian speaking at some of his past performances.
Flags took centre stage at this point, and the whole place fell into complete silence. The feeling was extremely overwhelming as Ian Stuart announced that the next song would be Tomorrow Belongs To Me!, at which point Whitelaw proceeded to play. For us as a band, it really is an honour that we can come together with everyone to feel the energy that is generated while this whole process is happening.
For 30 years, Ian Stuart and our friend Boo (Stephen Flint), have been sadly taken from this earth. But each year it still is hard to believe that the impact Ian Stuart had on our lives – bringing us all together, forging friendships, uniting us in our cause and giving us a political perspective through his voice and music – was to end when he was sadly taken away from us.
Through concerts all over the world, Ian Stuart's supporters maintain the mark of respect he has gained worldwide.
His name….. WILL NEVER BE FORGOTTEN – IAN STUART
Benny Whitelaw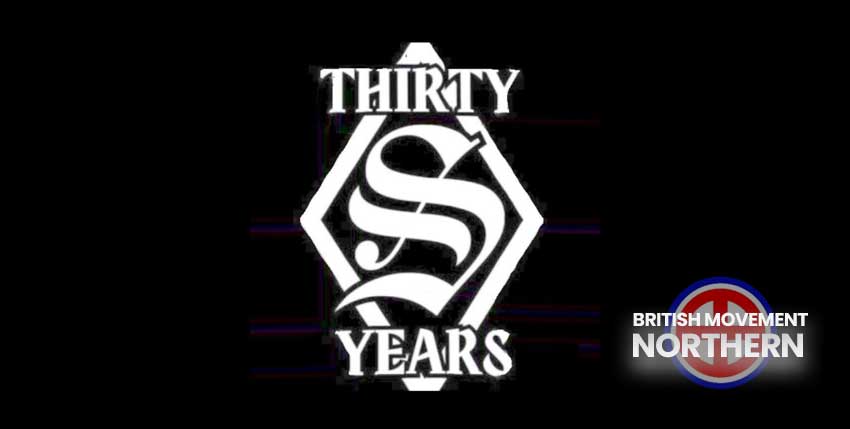 Resources:
Image: Benny Whitelaw.
---
The British Movement welcomes articles for possible inclusion on this site from members and supporters across the North of England. Please remember that we have to operate within the laws of this country – we will not include any content that is against the current laws of the United Kingdom. News reports should be topical and be relevant to the regions covered by this website.