Veterans at UK's largest barracks at risk of losing mental health support.
Today is the final day (30th Sept 2021) for a charity that has helped 340 homeless veterans at Catterick garrison. The Riverside Housing Group, which runs housing and mental health support for veterans, says it will soon run out of money for the service.
The charity supports veterans with complex needs, including post-traumatic stress disorder (PTSD) at The Beacon, a specialist service based at the garrison in North Yorkshire. While the Beacon will remain open as a housing unit, support that comes with being allocated a flat will come to an end. Some 20 veterans currently live at The Beacon.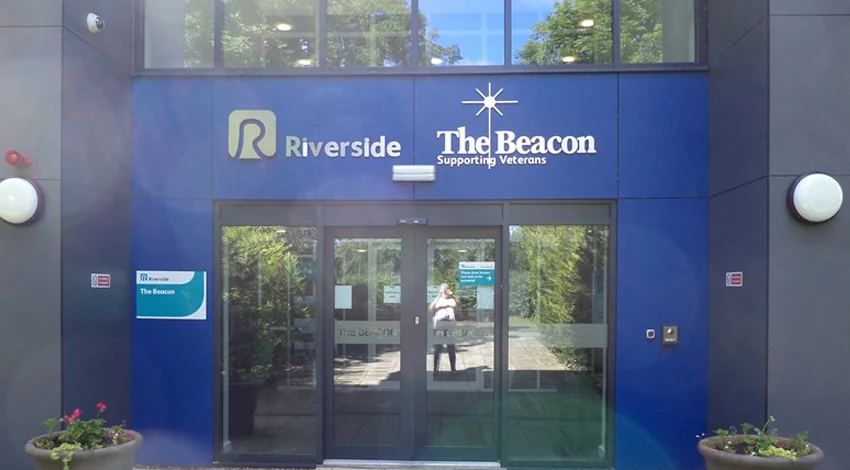 Support for veterans facing homelessness is a key element of Riverside Care and Support services. The Beacon, Hardwick House and Mike Jackson House specialist veterans supported accommodation centres are a leading part of Riverside's practical commitment to veterans, with a further two new centres being built over the next year. Key to these housing services is support around employment, training and wellbeing, as well as resettling back into mainstream housing.
The charity states: 'The full impact of the conflict in Northern Ireland, Bosnia, Iraq and Afghanistan can often be hidden. It is beginning to be recognised that there is a significant toll on the health of many soldiers. Once they have left the army they have to adjust to civilian life, which many can find difficult.
Problematic health behaviour such as excessive drinking, drug taking, violence, relationship breakdowns may be the first indication that there is a mental health issue. Providing a safe environment in which they can live while they access the support that is specific to their needs allows them to adjust and develop their confidence. This takes resources, time and patience'.
This website has highlighted time and time again how our veterans are left to fend for themselves, many having to sleep on the streets, whilst illegal immigrants are put up in hotels the length and breadth of the country, while being fed and clothed at tax-payers' expense.
Many of these ex-servicemen are suffering from conditions such as PTSD and depression. At our most recent demo (Saturday 18th Sept), BM activists held a banner stating 'Soldiers On The Streets, Immigrants In Hotels' in protest against this scandal.
At the same time as the closure it was announced that the Home Office has slashed its budget for illegal migrant enforcement by £40 million, just as the number of Channel migrants reaching the UK soars…. The result of these cuts will mean hundreds fewer officers to deal with migrants crossing from Europe, with arrivals rising from 299 in 2018 to 17,000 so far this year.
WEASEL WORDS FROM OUR MASTERS
A Home Office spokesman said "The Government is fully committed to tackling illegal immigration… Our New Plan for Immigration provides the only long-term solution to fix the broken asylum system". Yeh, right.
*Tommy Atkins (often just Tommy) is slang for a common soldier in the British Army. It was certainly well established during the nineteenth century, but is particularly associated with the First World War.
---
The British Movement would love to receive articles for possible inclusion on this site from members and supporters across the North of England. Please remember that we have to operate within the laws of this country – we will not include any content that is against the current laws of the United Kingdom. News reports should be topical and be relevant to the regions covered by this website.