Since the conviction of Lina Engel (her surname was withheld during the trial due to German privacy laws), Germany has seen violent demonstrations by Antifa and other far-left thugs. She was sentenced to 5 years and 3 months in prison on Wednesday with three co-defendants for assaults on alleged 'neo-Nazis'. After the verdict, her legal team appealed and until the verdict is final, the 28-year-old may remain at large.
On Wednesday, just hours after the verdict, disorder broke out in several German cities. The emergency services in Leipzig were attacked, with four officers injured by stones and bottles. A surveillance helicopter was also attacked and had to withdraw when lasers were used to blind the crew. "Its pilot reported shortly after 10 pm that he was blinded by an unknown person with a green laser beam," said police spokeswoman Sandra Freitag. "As a result, the helicopter had to turn away."
The police managed to push back the rioters to the Lene-Voigt Park. At the same time, barricades were erected in the Reudnitz district, roads were blocked and rubbish bins were set on fire. Two water cannons and an armoured clearing vehicle were in use until the early hours.
In Leipzig, a member of the state parliament, Juliane Nagel (44) of the Left Party, was provisionally arrested on Thursday evening during a demonstration in support of the convicted terrorist Engel. She was reported to have hit a police officer. The far-left politician had registered and organised the demo herself.
The "Day X" (Tag X) demonstrations were banned in Leipzig and an appeal against the ban was rejected by the Saxon Higher Administrative Court. Despite the ban on assembly, the police are preparing for large-scale disorder in this coming Saturday.
On Friday evening violent riots broke out again in Leipzig. According to initial reports, 23 police officers were injured in the violence. Police arrested four people and at the height of the riots, the police estimated the number of rioters at 700 people.
Several barricades were made of rubbish bins and barricades were built and set on fire on the streets of the left alternative district of Connewitz. Videos on Twitter show attacks on police officers from stone-throwing mobs who are then forced to take cover behind their protective shields.
Saturdays demo (motto: "United we stand – despite everything, defend autonomous anti-fascism!") was to start at 5pm on Wolfgang-Heinze Straße in Connewitz and lead through the city to Richard-Wagner Straße, where a final rally was due to take place.
Despite only 500 participants being registered to attend the "Day X" protests, the police expected at least ten times as many, since left-wing groups were mobilising across Europe. In addition to 4,000 sympathisers, between 1,000 and 2,000 violent left-wing extremists were also expected.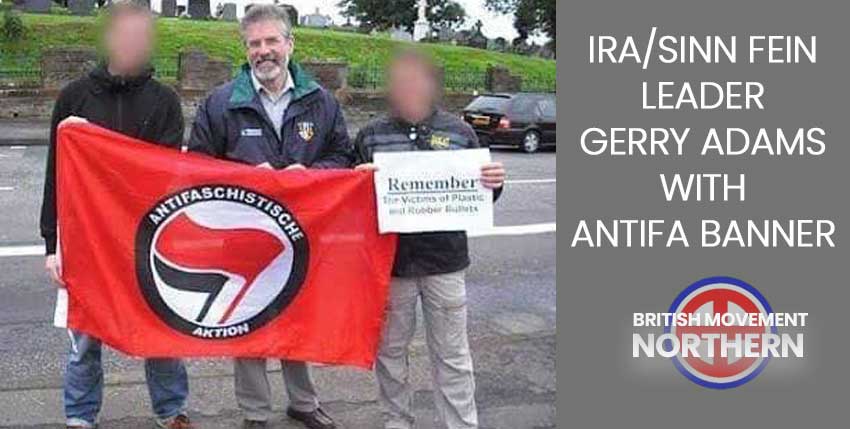 ---
After the attacks in Budapest by Antifa criminals, the police released details of eight, violent left-wing extremists – seven of them are at large – whom they dubbed the 'brutal 7'.
Johann Guntermann (30)
Lina Engel's fiancé is considered the head of the hammer gang. Sentenced to 19 months in prison in 2018 for serious breach of the peace because he attacked the district court with stones. He is said to have been involved in a raid on a bar used by Nationalists. A surveillance camera filmed him during the attack in Budapest. Currently on the run.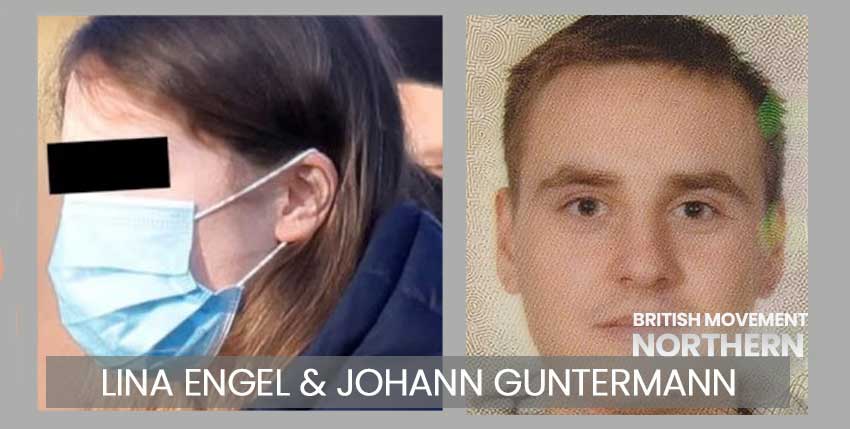 Paul Muntnich (26)
According to investigators, a confidante of Guntermann. They both probably live underground together. The student and martial artist is wanted for forming a criminal organisation. Known to the police for drug offenses and dangerous bodily harm. Was also present in Budapest.
Moritz Schroeter (21)
Said to have participated in riots in Leipzig-Connewitz on New Year's Eve 2020/21. He has already been investigated for breach of the peace. Was provisionally arrested in Budapest, currently on the run.
Emilie Dieckmann (21)
At the end of 2021, she was caught stealing designer clothing from Leipzig's "Breuninger". Two CS gas sprays and an emergency hammer were found on her in Budapest. Was also provisionally arrested, currently on the run.
Clara Wittkugel (22)
Also present at the theft in the "Breuninger". Investigators assume that the group has prepared for the raids with combat training. After her arrest in Budapest she was released and is on the run.
Nele Aschoff (21)
Said to have been involved in an attack on the Ditib Mosque in Leipzig in January 2018 (windows smashed, bitumen sprayed). In general, it is believed that anyone who took part in "foreign operations" as in Hungary belongs to the innermost, radical circle. She's also on the run.
Anna M. (26)
Only known for the attacks in Hungary. Police arrested her with a telescopic baton, a rubber mallet and a pepper spray gun. Anna M. was caught and released with bail conditions. The BKA is currently looking for the Berliner.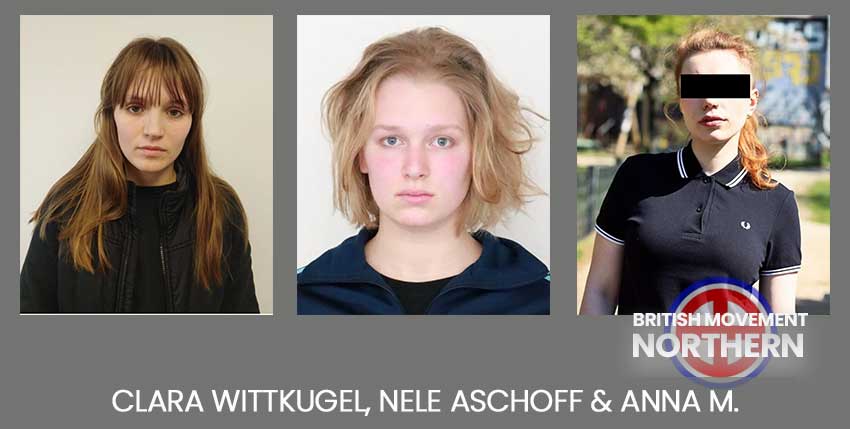 Tobias E. (29)
Known to police for a breach of the peace (June 2019). After the Budapest attacks, he was caught in a taxi and is in custody. He is said to be the connection of the Leipzig "Hammer Gang" to Berlin – and in Germany to be associated with an attempted homicide.
Resources:
Mug Shots: Budapest Police.
---
The British Movement welcomes articles for possible inclusion on this site from members and supporters across the North of England. Please remember that we have to operate within the laws of this country – we will not include any content that is against the current laws of the United Kingdom. News reports should be topical and be relevant to the regions covered by this website.