Report and images from the frontline.
On Tuesday September 12, activists from BM North West met up to do a banner drop on a footbridge on Princess Parkway, Wythenshawe, Manchester. The footbridge over the motorway is located next to the Britannia Airport Hotel, which was one of the first hotels to start housing Migrants.
The banner we used: End Immigration, Start Repatriation. As always, we received a great response from drivers who were beeping and putting their thumbs up.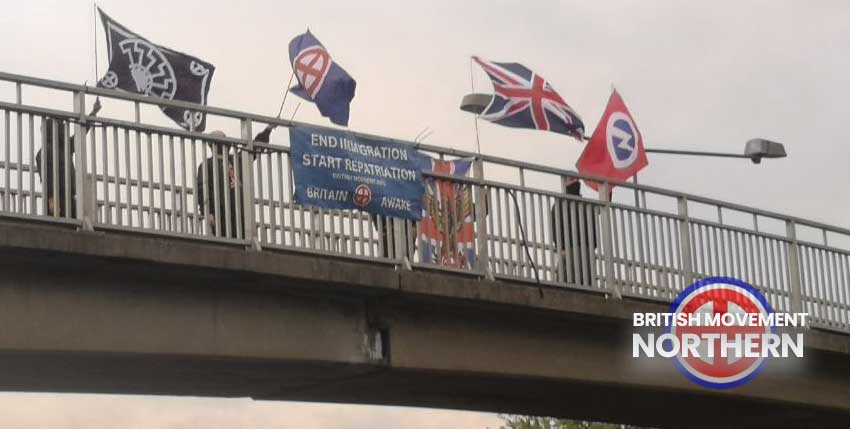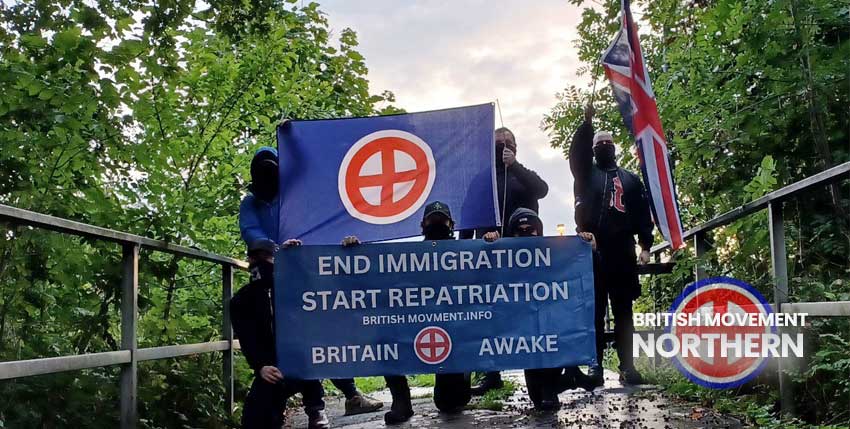 We then headed to the city centre to hand out food parcels, water and snacks to the homeless. Here at BM we believe in putting our own folk first.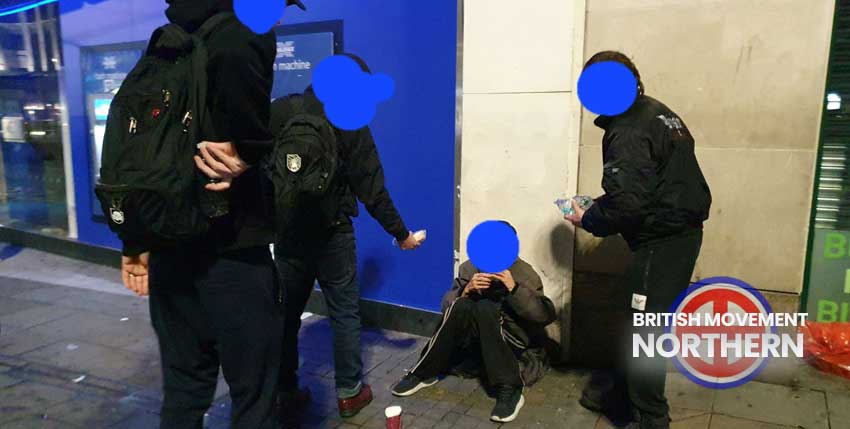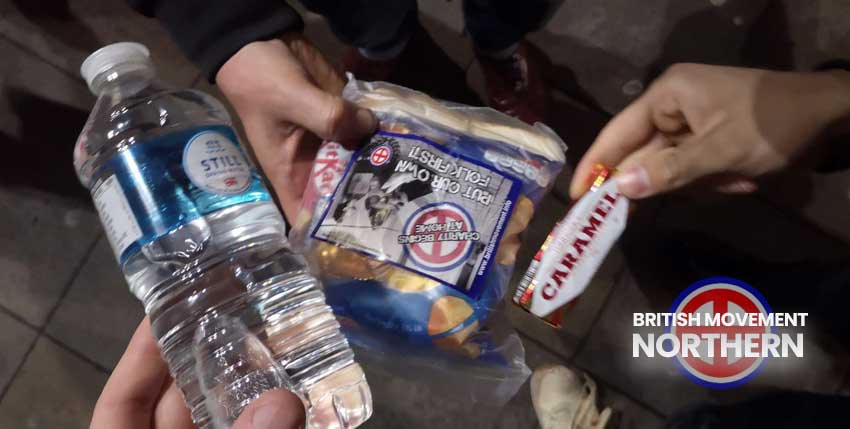 Lastly, we headed to Piccadilly Gardens, an area where foreign drug dealers and groomers gather. We did another banner drop and it was not long until we were approached and threatened by foreigners. Britain Awake!
Resources:
All Images: British Movement Northern.
---
The British Movement welcomes articles for possible inclusion on this site from members and supporters across the North of England. Please remember that we have to operate within the laws of this country – we will not include any content that is against the current laws of the United Kingdom. News reports should be topical and be relevant to the regions covered by this website.