If you're White and working class….
Just over a year ago we posted about the tragic death of Jonathan Ellerington, a 41-year-old rough sleeper, who died in the night outside a Costa Coffee in Hull on December 18, 2021. Jon died with his faithful companion, his Jack Russell Teddy, by his side an inquest into his death heard this week.
On the evening of the 17th, he made his and Teddy's bed outside of the Costa Coffee shop. At 8:30pm, he fell unconscious. He was found dead next morning with Teddy by his side. Jon was a father to two children, and had been trying to turn his life around so that he could have contact with his children.
In 2021, 1,286 homeless died in the UK. In 2021 there were 135,912 refugees & 83,489 pending asylum cases all housed at public expense while our own people are dying on the streets.
R.I.P Jon.
"Look at your baby, your child, your niece, your nephew. Think of your hopes and aspirations for them. Jonathan Ellerington was like them once. Let's hope someone fights for your children as adults".

Quote from Social Media.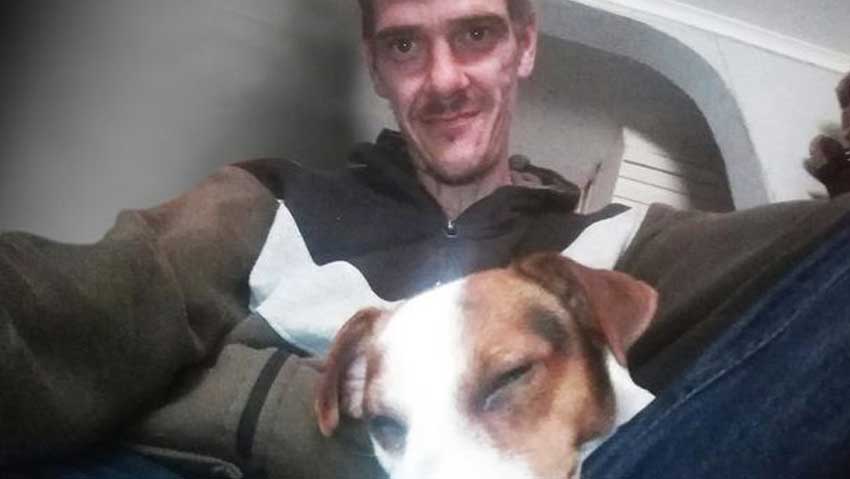 The British Movement will never give up the fight for our people and our children's future.
The original post can be found here >>
But if you're an asylum seeker…..
The Home Office has already flooded the poorer areas of Hull with migrants. Housing waiting lists are at a record high as our political masters give these new arrivals priority over people who have been born and breed in the area.
Now an MP has urged the University of Hull not to sell a former student halls of residence to the government to house asylum-seekers. The Lawns was built in the 1960s and is a Grade II listed 40-acre site. Reactionary Tory MP, David Davis, has said that converting The Lawns in Cottingham would bring "unsustainable and unacceptable pressure" on the area.
The MP's comments came after Rishi Sunak said his government was in "active discussions" over "a range of alternative sites" for asylum-seeker housing as ministers look to cut spending on hotels. Davis said he had spoken to the university's vice-chancellor and the home secretary to voice his opposition. He also spoke of the intense local resistance these plans would face.
The proposed new locations included disused holiday parks, former student halls and surplus military sites, the prime minister told the House of Commons on Tuesday.
The MP said: "If this deal were to go ahead it could see over 1,000 migrants housed in the village of Cottingham, ignoring local concerns about healthcare, education and children's services and the impact it could have on Albanian organised crime in Hull."
The MP was also reported to have said that using the university's halls as asylum accommodation could have an impact on "Albanian organised crime".
The former student halls of residence have been empty and up for sale since 2019 when students moved into new purpose-built accommodation. The university is expected to make a decision on the site's future in February.
Resources:
Top Image: Homeless man sleeping – Allan warren, CC BY-SA 3.0 https://creativecommons.org/licenses/by-sa/3.0, via Wikimedia Commons
---
The British Movement welcomes articles for possible inclusion on this site from members and supporters across the North of England. Please remember that we have to operate within the laws of this country – we will not include any content that is against the current laws of the United Kingdom. News reports should be topical and be relevant to the regions covered by this website.