Josef Hilmerich. 19.02.1905 – 21.11.1930
Gau Dusseldorf
SA-Gruppe: Niederrhein
The following words were inscribed on a plaque attached to a house at Immermanstrasse 2a in Dusseldorf:
"At this place the SA troop leader Josef Hilmerich fell on 21.11.1930 by order of Moscow in loyal duty as a fighter for Germany's rebirth. A reminder to the young generation".
On November 21 1930, a large communist meeting was held in the Tonhalle (Sound Hall) in Dusseldorf. The NSDAP had indications of a planned raid by political opponents, which was to hit the party's office in Immermannstrasse.
An SA unit under Troop Leader Josef Hilmerich was assigned to protect the office. A Communist Party event ended at about 11:00 pm. Shortly after, a group of men passed the Dusseldorf party headquarters and began to insult the SA guard.
The SA stormed toward the Communists. At that moment a shot was fired, hitting the twenty-five-year-old locksmith Josef Hilmerich in the heart and killing him instantly.
Josef was married and a father of one.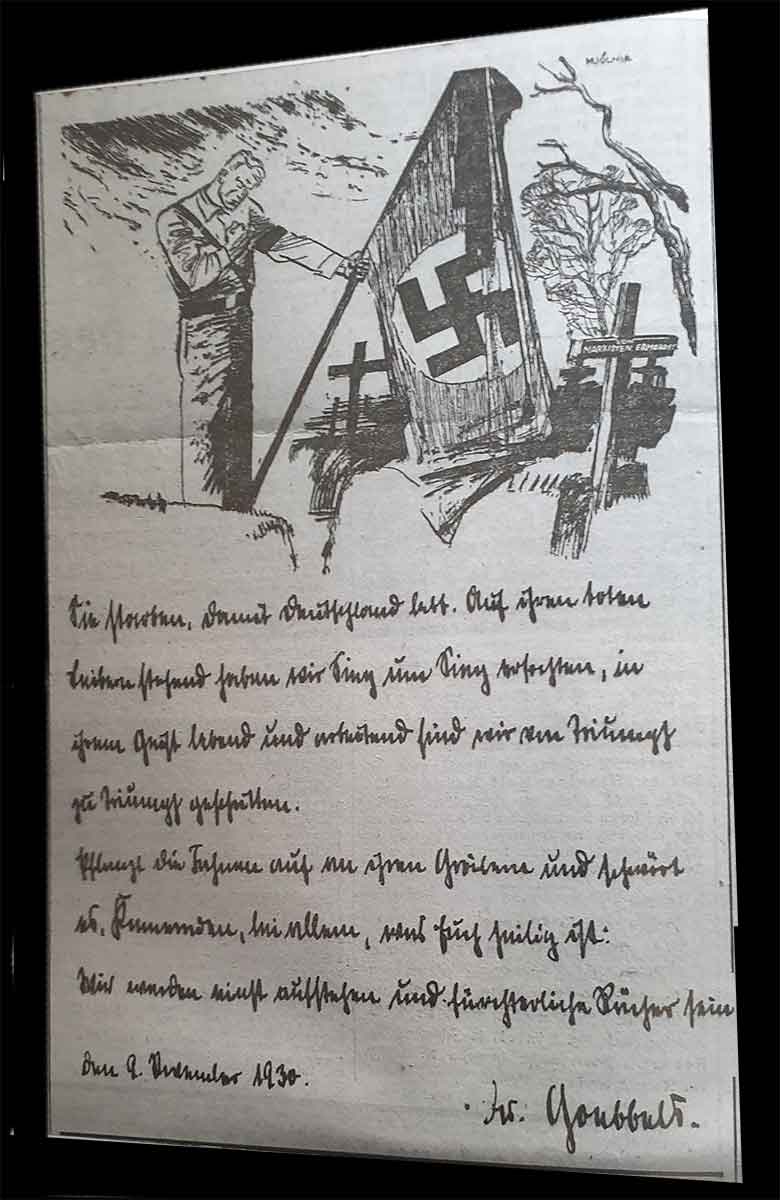 "They died so that Germany might live. Standing on their dead bodies we have fought victory after victory, living and working in their spirit we have gone from triumph to triumph.

Plant the flags on their graves and swear it, comrades, by all that is sacred to you: We will one day stand up and be fearsome avengers"
Dr. Goebbels
November 9, 1930
---
Click on the image to enlarge
"Only The Forgotten Are Dead"
---
The British Movement would love to receive articles for possible inclusion on this site from members and supporters across the North of England. Please remember that we have to operate within the laws of this country – we will not include any content that is against the current laws of the United Kingdom. News reports should be topical and be relevant to the regions covered by this website.