The following data is taken from the official Home Office website showing figures for 'irregular' migrants detected crossing the English Channel in small boats without permission to enter the UK.
"The government has gone further by introducing legislation which will ensure that those people arriving in the UK illegally are detained and promptly removed to their country of origin or a safe third country."

Empty promises from the Tory government January 2023.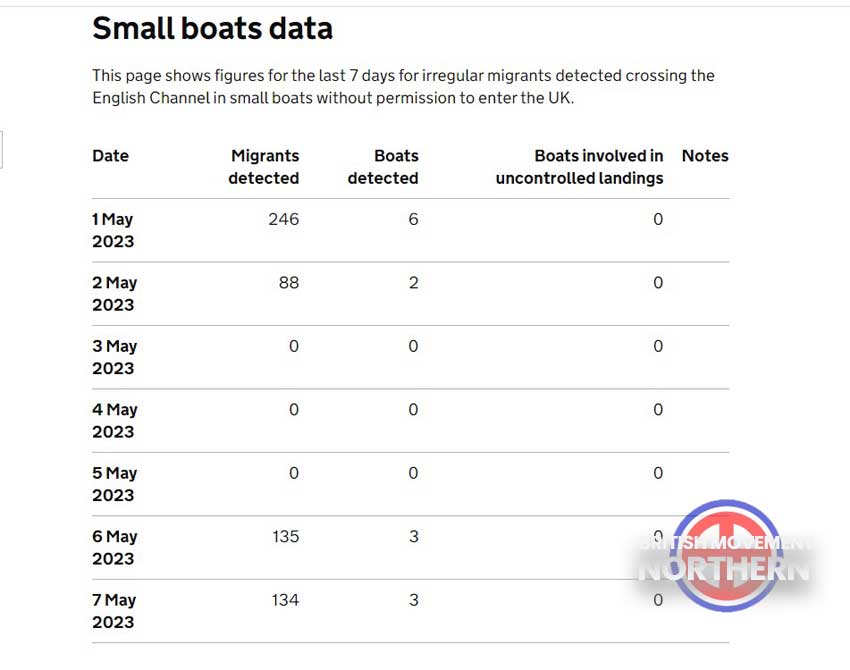 Breaking News: The three-story barge known as Bibby Stockholm has today arrived at Portland Port off the coast of Weymouth. It will be operational for at least 18 months and shelter 500 single males while their asylum requests are being processed.
The boat, with 222 rooms, has been refurbished since it was criticised as an "oppressive environment" when the Dutch government used it for asylum seekers.
All of the cabins include a window, a bed, a desk, storage and an en-suite bathroom, according to Bibby Marine, the company that owns the barge and will lease it to the government.
It stated that over the years, "workers from various industries, including construction, marine, and the armed forces, have been comfortably housed on the boat."
With 603 migrants arriving in only seven days, the Tory solution to the Channel 'invasion' looks set to be scuttled before it even sets sail.
Resources:
Top Image: A National Crime Agency | Border Force | CrimeStoppers advert.
Lower Image: The Bibby Stockholm barge.
---
The British Movement welcomes articles for possible inclusion on this site from members and supporters across the North of England. Please remember that we have to operate within the laws of this country – we will not include any content that is against the current laws of the United Kingdom. News reports should be topical and be relevant to the regions covered by this website.