Some children in Bradford "remain unprotected" from sex exploitation, a new report looking into abuse over two decades has said.
The independent review of five cases in the Bradford district since 2001 has found that "children suffered abuse no child should have to experience". Victim Fiona Goddard said the council and police had chances to "nip it in the bud" but "never did".
The Bradford Partnership said it "fully accepts more needs to be done".
The review was commissioned after nine men were jailed over the sexual exploitation of girls who had been in council care. Author Clare Hyde said it "makes difficult and, at times, distressing reading.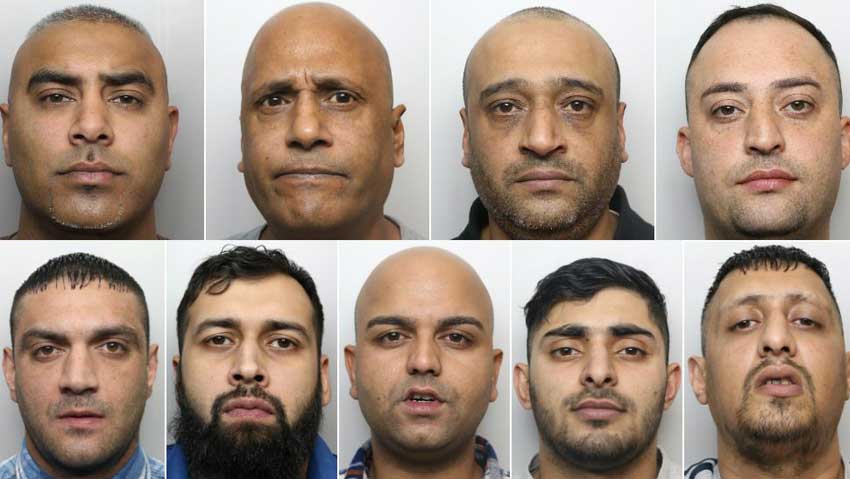 "The children suffered abuse no child should have to experience, and in most cases had suffered other traumas and abuse long before they were sexually exploited."
It added that despite "significant improvements" in understanding and responding to more recent cases of CSE, some children "remain unprotected while some perpetrators remain unknown and unchallenged".
Fiona Goddard, who was groomed and sexually abused by gangs of men from 2008, said she was failed "multiple times" by social services and police.
"I reported it multiple times – physical abuse, sexual abuse or rapes – and they were never followed up on."
The 27-year-old, who has waived her legal right to life-long anonymity, said most of the girls in the care home where she lived were victims of child sexual exploitation.
"They had the opportunity to nip it in the bud and save me from years of abuse but they never did."
The report also detailed abuse set out by another victim, known as Anna, whose social worker recommended she be placed in the foster care of the parents of the man who was abusing her.
While living there, she became pregnant at the age of 15 and went on to marry him in an Islamic wedding, which she says was allowed by the authorities.
The report stated: "While in the 'care' of these adults, she was subjected to further sexual abuse and exploitation, domestic abuse, including assaults and coercion and what we would now recognise as domestic slavery."
Anna said agencies had "just ignored the abuse" and it had "destroyed her childhood".
---
VIDEO – I Was Born In Britain
We make no apology for showcasing this powerful video again and will keep doing so every time we report on cases involving child grooming gangs.