A man from Manchester who arranged to rape a 12-week-old baby has been sentenced to only six years and eight months in prison.
71-year-old Mark Whalley was caught in the lobby of a hotel in the centre of Manchester, where he had planned to commit the horrific crime. He was arrested before he could get into the hotel lift, claiming he was just meeting somebody he was having an affair with and that the police must have made a mistake.
When the National Crime Agency (NCA) received information from their Norwegian law enforcement counterparts, they launched the investigation.
Daniel Waywell, NCA operations manager, said: "Mark Whalley is a dangerous offender who had clear intentions to rape a young child.
"As a result of close collaboration with colleagues here in the UK and overseas, we were able to intervene and arrest him, and he will now spend years behind bars for his crimes." Unfortunately, he won't.
The police discovered Whalley had discussed his sexual interest in children and babies on the online platform Wickr. The Wickr Me app is protected by 256-bit authenticated end-to-end encryption. It is being discontinued due to criminals and paedophiles using it to spread child sexual abuse images and knowledge.
According to the NCA, Whalley used Wickr to communicate with a person who claimed to have access to a baby and told them what he wanted to do to the baby. He pleaded guilty to planning to abuse the child and creating and distributing indecent photos of youngsters.
While he was already under investigation in 2021 for indecent photographs of children found on his devices, he made plans to abuse the youngster. The rape of any young child, let alone a 12-week-old baby, results in horrific internal injuries and possibly death.
It is hard to think of almost any crime that could be more sickening than the rape of a 12-week-old baby, but the British justice system has shown itself once again unfit for purpose. The judge who sentenced Whalley looked him in the eyes, listened to the horrific details, and then gave him just 80 months.
A civilised society has a duty to protect the most vulnerable. Perverted monsters like Whalley cannot and will not change. Paedophiles are sexually attracted to children in the same way that alcoholics can't live without drinking. They cannot be 'cured' and will always be a threat to our children.
The phrase "life unworthy of life" seems particularly appropriate when it comes to monsters like Whalley.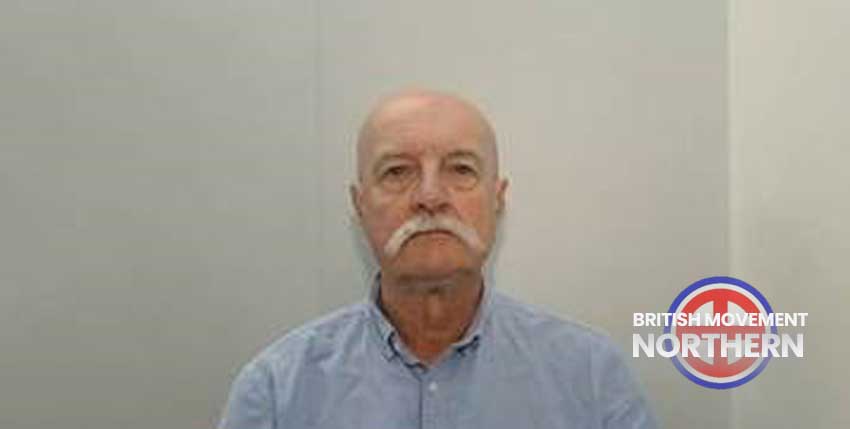 Resources:
Top Image: Public Domain.
Lower Image: National Crime Agency on Twitter.
---
The British Movement welcomes articles for possible inclusion on this site from members and supporters across the North of England. Please remember that we have to operate within the laws of this country – we will not include any content that is against the current laws of the United Kingdom. News reports should be topical and be relevant to the regions covered by this website.