A series of short posts on a topic close to London Mayor Sadiq Khan's heart: "Diversity is our greatest strength."
Last Sunday's Ligue 1 fixture at the Stade Velodrome between Olympique Marseille and Lyon was postponed after the Lyon coach, Fabio Grosso, suffered facial injuries in an attack on their team bus in Marseille. The team bus was pelted with rocks, fireworks, and bottles.
Marseilles is the second-largest city in France and has a large Algerian population. Unlike in other French cities, where immigrants tend to live on the outskirts, the immigrants have colonised the city centre. It is notorious for its high crime and unemployment rates, as well as its poverty and lack of social services.
"Marseilles is indeed like a city that embodies this diversity of France"

Camille Le Coz, associate director of Migration Policy Institute's Europe office.
The foreign nature of Marseilles can be gauged by the fact that French flags are banned in the Marseille stadium, although the ban did not stop patriotic Lyon fans from waving them in the ground. And why not?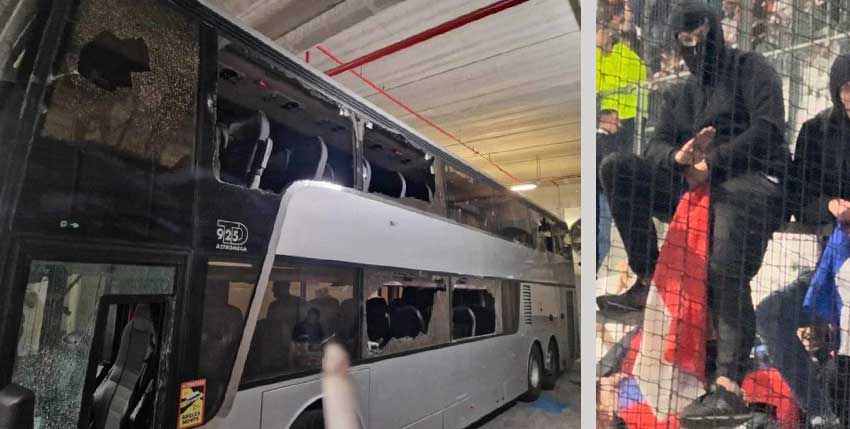 In September 2023, the French police advised Brighton & Hove Albion supporters not to visit Marseille's Old Port (Vieux Port) area while they were there for a Europa League match between Marseilles and their team. The authorities also warned they may fine any Brighton supporters found in this area.
When travelling around the city, they were advised not to wear anything that would identify them as BHAFC supporters or to congregate in large groups. Further warnings about street crime and pickpocketing were also issued.
Closer to home, the official Arsenal FC Twitter account posted a photo of the Arsenal women's team. Nothing wrong in that you may think. Unfortunately they were forced to delete the post and apologise after they realised that there were no black players in the photo….
Diversity is our strength, as Mr.Khan says.
Resources:
Top Image: Stade Velodrome Stadium. Hombrey, CC BY-SA 4.0, via Wikimedia Commons
Middle Image: Public Domain.
Lower Image: Twitter
---
The British Movement welcomes articles for possible inclusion on this site from members and supporters across the North of England. Please remember that we have to operate within the laws of this country – we will not include any content that is against the current laws of the United Kingdom. News reports should be topical and be relevant to the regions covered by this website.