The following data is taken from the official Home Office website showing figures for 'irregular' migrants detected crossing the English Channel in small boats without permission to enter the UK.
"The government has gone further by introducing legislation which will ensure that those people arriving in the UK illegally are detained and promptly removed to their country of origin or a safe third country."

More lies from the Tory government January 2023.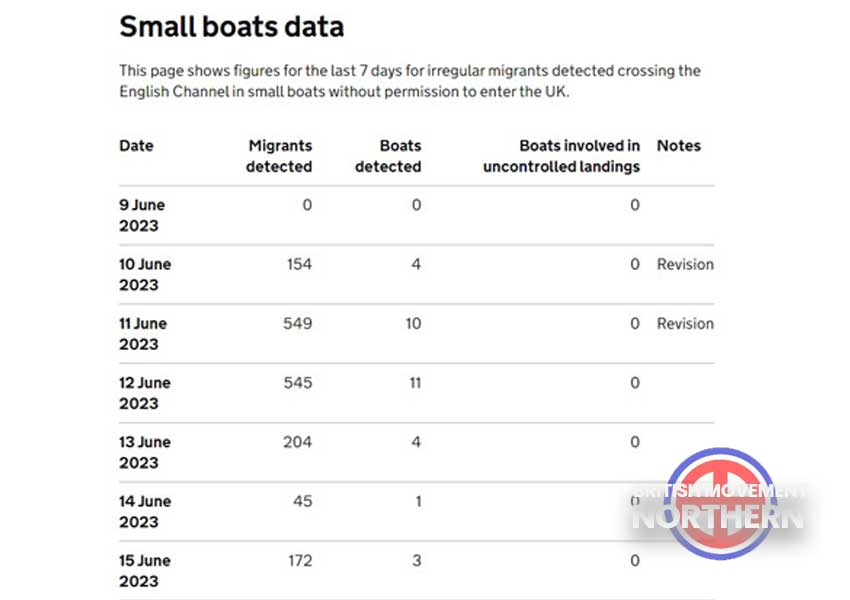 The latest figures from the Home Office show that 1,669 illegals in 33 boats have landed on our shores (most courtesy of the RNLI) in the past 7-days. So much for Sunak and Braverman 'stopping the boats'.
Meanwhile, the St. Pierre Hotel in Wakefield, part of the the Best Western hotel chain, has accepted a government contract to accommodate asylum seekers. The hotel has cancelled all bookings going forward, leaving hundreds of people having to find alternatives, many at short notice.
Jane Jennings was one of those particularly affected by the diktat. Jane leased her beauty salon from the hotel but was told she had to move out within two days. Speaking to the media she said that it had been "horrendous" to learn she had to move and that she was now forced to do some treatments at home.
Predictably, the local MP expressed concern, but would do nothing to help. Dewsbury Conservative MP Mark Eastwood said he was also opposed to the plan, which would harm the local tourism industry. He said: "I am disappointed that the St Pierre Hotel will be used for asylum seekers again.
"The area around Newmillerdam is a visitor hotspot for Wakefield, and with Cedar Court also in long-term use for asylum seekers it's harming the tourism industry in the area at peak season.
"It's clear that it's not a suitable location. I have promised to do all I can to help."
Wakefield Council said while the asylum seekers were in the hotel, they would be accommodated and managed by the Home Office and Mears Group.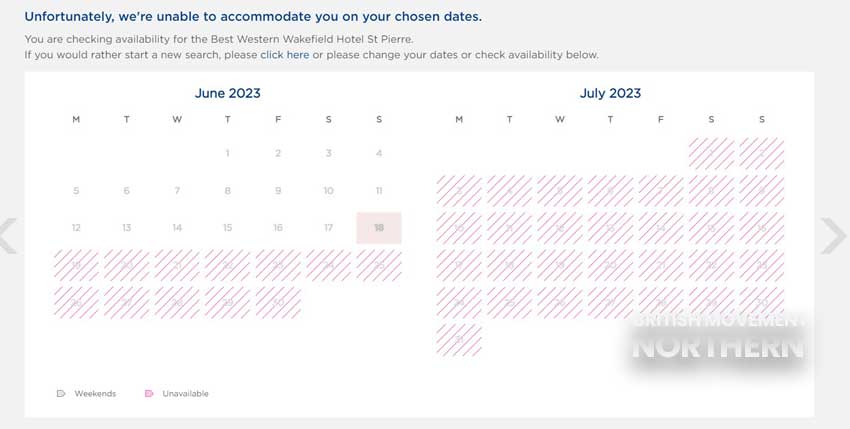 Resources:
Top Image: A National Crime Agency | Border Force | CrimeStoppers advert.
Lower Image: Booking form screenshot from the Best Western St Pierre Hotel in Wakefield.
---
The British Movement welcomes articles for possible inclusion on this site from members and supporters across the North of England. Please remember that we have to operate within the laws of this country – we will not include any content that is against the current laws of the United Kingdom. News reports should be topical and be relevant to the regions covered by this website.