Another hotel welcomes Afghan refugees until permanent homes are found. This time families fleeing Afghanistan have arrived in East Lancashire and are being accommodated temporarily in the Dunkenhalgh Hotel in Clayton-le-Moors.
Its owners Mercure have signed a contract with the Home Office to look after those forced to leave the war-torn country after the Taliban seized control of its capital Kabul last month.
The Dunkenhalgh is not one of your usual Britannia style, cheap and cheerful type of hotels. It describes itself as an 'upscale spa hotel in a 14th-century country manor house, 5 miles from Whalley Abbey and 12 miles from Witton Country Park. Stylish, understated rooms come with internet access, satellite TV, and tea and coffee-making facilities. Room service is available 24/7. Upgraded rooms feature minibars and Nespresso machines.'
The chic spa features an indoor pool, a fitness centre, a sauna and a whirlpool tub. There's also a high-end restaurant/bar serving international cuisine. Around 50 Afghans are staying at the hotel while permanent accommodation is found for them across Lancashire and elsewhere.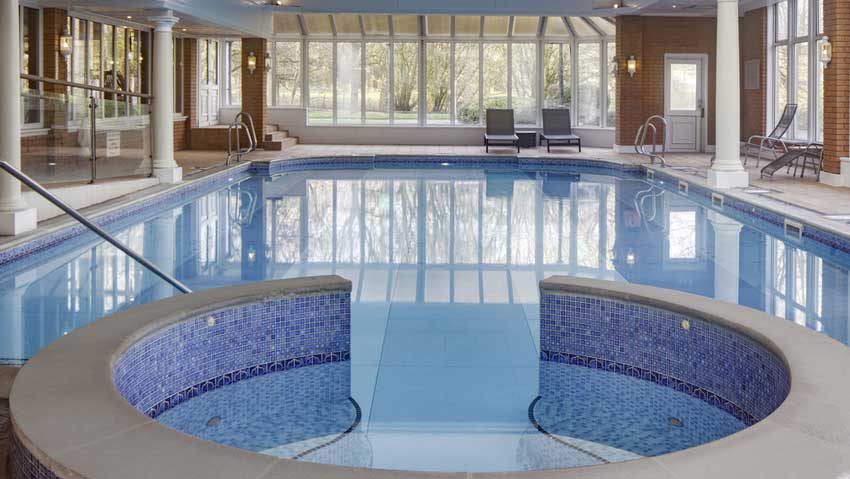 And where will this permanent accommodation be found? Under a stone, in a wardrobe, under a mushroom at the bottom of the garden? Britain is full up! There are currently 1.5 million people on the UK housing waiting list. Over 280,00 people are homeless in Britain. 4.3 million children are living in poverty. We know where they'll end up, amongst the working class, competing for services and health care with the indigenous Britons.
A spokesperson from Hyndburn Borough Council said: "We can confirm temporary accommodation for Afghan households has been secured by the UK government in Hyndburn until permanent residence is found across the country. "In Hyndburn we are proud of businesses helping to accelerate the government's resettlement scheme."
"Lancashire County Council and the UK Government will be supporting families during this incredibly difficult time and we will work with our partners to help in any way we can. "People and families in Afghanistan have assisted our British armed forces over the years and are warmly welcomed to our borough.
"In Hyndburn we have a strong history of supporting people in their time of need, we are sure our community will show its strength during this humanitarian crisis."
Blackburn with Darwen Council is understood to be in negotiations with the Home Office over finding accommodation for a group of Afghan asylum seekers in the near future. Burnley, Ribble Valley, Pendle and Rossendale have all indicated they are ready to take families fleeing the Taliban regime.
"All of the families will receive financial support from the Home Office, which is coordinating the national effort, while they integrate over the next 12 months."
"Some families may be placed in temporary accommodation while Lancashire County Council and local authorities work to find them new homes."
"The families will likely be anxious about starting a new life but we fully expect the people of Lancashire will offer them the warmest of welcomes."
Meanwhile the boat invasion continues…….
---
The Home Office's top civil servant has admitted that they will be forced to use hotel accommodation for asylum seekers – including those who have fled from Afghanistan – for years to come.
Permanent Secretary Mathew Ryecroft, said that the use of hotels for asylum seekers, which has already cost the taxpayer millions, had originally been intended as a temporary measure. But after the Taliban takeover saw thousands of refugees brought to Britain, he said the hotels would be required for 'years rather than months'.